If you need help finding ways to save money on your growing electricity bill, our Solar Specialists can identify an array of possible solutions. These solutions may entail you switching to self-sufficient methods like battery storage and solar PV systems.
Did you know that you can lower your cost of energy consumption with solar PV and battery storage? By going green, you can be more cost-efficient by reducing the wasted energy your electricity eats with self-sufficiently generated electricity. When your home, business, or property needs electrical assistance, you will want to reach out to a solar installer specialist in Ashford, Kent.
Dedicated Customer Service
-Leading Solar PV and Battery Storage Company
-Serves all of Kent
-Design, Supply, Install, Certificated
-Instant Savings on your Energy Bills
-Earn Money and sell your excess energy back to the Grid
-Leading Solar Specialists, Proud to have been the third Company in the UK to Certificate Your Battery Storage, this is still a rare find!
-Make Blackouts a thing of the past
-Quality Management System in place for our clients
-10 Year Guarantee on Workmanship
-Increases the value of your property
-Can interact with EV Chargers
-Control your Solar System on an App on your mobile device
-Low Maintenance
-Finance Available subject to status
-Range of Solar Products for clients to choose from
-Free Detailed Solar Proposal showing long term investment
Are Solar Panels the Right Choice?
Solar panels take advantage of one of nature's most powerful yet free resources: the energy produced by the sun. Solar panels, also known as photovoltaic systems (PV systems), use semiconductor technology to convert energy from sunlight into electricity that can power your household.
But, are they the right solution for your home?
On average, more than 4,000 solar panels are installed in the UK each month. The growing popularity of solar panels means that the prices have gone down by 60% over the past decade. The prices of solar panels have steadily decreased over the last years, as new technologies have been discovered to make solar energy components more cost-efficient. On top of that, solar panels do not merely help to reduce your energy bills, but they can also help you earn money from surplus electricity generated. The UK government announced that the VAT on energy efficient measures will be scrapped starting April 2022.
So, the 3 key benefits of solar panels are:
Electricity all year round – Solar panels generate clean, emission-free electricity to power your home all year round, while their long life span of more than 25 years makes them a long-term good investment.
Increase the market value of your property & earn money from solar grants – Selling surplus electricity generated by your solar panels is another advantage that solar panels offer. You will not simply earn money from SEG, but also increase the market value of your house.
Reduce your carbon footprint – A solar-powered home reduces the carbon footprint and helps to eliminate domestic harmful emissions.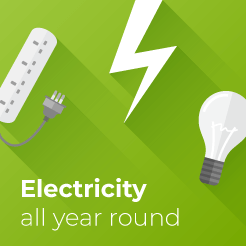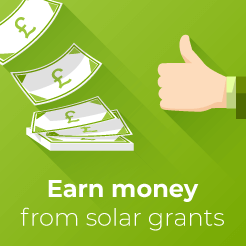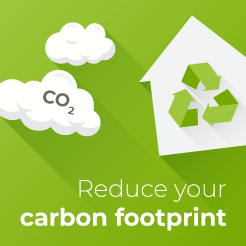 To help guide your switch to solar energy, GreenMatch has gathered in this guide the most useful information, including:
The overall prices of solar panels in the UK
Financial incentives to help you get the most out of your investment
Practical information about installation procedures and costs
Solar panel features affecting efficiency, as well as, the best models out there
Giving answers to all common online questions
Are Solar Panels Worth the Investment (4kW System Example)?
Let's take a 4kW solar panel system as an average PV system in a UK home.
It has an output of 3,400 kWh per year and costs around £6,000. If you compare this to the average annual electricity consumption of a household, which is around 3,200-4,100 kWh, solar panels can cover 83-106% of your electricity demand in perfect conditions. However, this depends on sunshine hours and energy usage. In addition, with incentives like the Smart Export Guarantee (SEG), you can even earn money for surplus energy exported back to the grid!
So, even if it requires a significant amount upfront, investing in solar energy can have a great return in the long run. If you want an analytical breakdown of seasonality and monthly energy output you can have a bespoke solar proposal for your property or premises.
What Is Solar PV and Battery Storage?
Are you looking for reusable energy methods but aren't sure where to start? If so, you may be interested in reducing your energy usage provided by energy suppliers with a solar PV or battery storage system. When exposed to sunlight, solar PV, also known as solar photovoltaic cells, convert the sun's energy into electricity. These panels can be a valuable asset for homeowners looking to save money and energy to cook meals or wash clothes while managing their home front independently. A battery energy storage system contains power gathered from natural elements that can be released when desired. Amtech Electrical and Solar Services is one of the few companies in the United Kingdom available to certify your battery storage system. Our electrical repair and installation service provides you with an electrician in Ashford, Kent to install efficient renewable energy solutions with high-quality customer care.
Are Solar Panels Efficient in the UK?
Solar panels are very efficient in the UK. Although the efficiency of solar panels is higher on sunny days, they do not need direct sunlight to work. Solar panels can also produce a considerable amount of electricity on cloudy days and during the winter season.
In fact, solar panels are more suited to cooler temperatures. Solar panels can overheat in countries with very warm weather. Therefore, UK weather is most of the year ideal for the efficiency of the product.
Solar Panels Are Efficient in Snowy Climates
A phenomenon known as the 'albedo effect' causes solar panels to be highly effective even in snowy climates. The white colour of the snow actually reflects sunlight, therefore, more electricity can be produced — the same way skiers and snowboarders can get easily sunburnt on the pistes. Naturally, the snow needs to be cleared off the solar panels first in order for the system to work. If your panels are covered by anything, it will reduce their efficiency.
A typical commercial solar module has an efficiency rating of 15-20%. One important challenge of the PV industry is to improve the module efficiency, and at the same time, keep down the cost per cell.
Naturally, there are many factors that can affect the efficiency of your system, from the type of solar panel to angling, and seasonality.
There's a common misconception that solar panels don't work well in the winter. However, solar panels can be effective even in the winter if you prepare and maintain them properly.
Sustainable For The Future
Our staff at Amtech Electrical and Solar Services is constantly looking to create a sustainable future for the world with renewable energy sources. Thanks to our desire to grow dependable electrical systems and reduce air pollution and greenhouse gases, we have produced several sustainable methods to support our planet and clientele.
As an established electrical services provider, we offer to service customers' home and commercial EV electric vehicle charging ports. These charging devices can be easily installed with one of our excellent technicians, saving you time with a more functional and accessible location to charge your electronic vehicle.
If you are looking for simple but effective ways to save money while being greener, our Solar PV and Battery Storage are reliable and affordable methods. Only a few electrical companies in the United Kingdom are certified to manage Battery Storage Installations, and Amtech is one of these lucky companies.
Amtech Electrical Services offers a wide range of affordable and durable electrical service systems to improve your quality of life. No matter your electrical needs, we would love to assist you in your next electrical project. Reach out to us today, so we can learn more about your needs and book an appointment at your best convenience
The Benefits of Solar Panels
Are you wondering whether or not solar panels are right for your home or business? Let us help you decide with this quick guide on the benefits of solar panels.
According to a survey conducted several years ago, more than half of UK homeowners said they would be interested in the idea of installing solar panels on their roofs. This sounded like promising news for the solar industry in the UK.
But unfortunately, only about 4% of homes in the UK have gone through with solar panel installation at this point. Not as many people are going solar as the UK may have anticipated.
Are you still on the fence when it comes to the idea of embracing solar energy? Learning about the many benefits of solar panels might motivate you to call on a solar panel installation company for help sometime soon.
We're going to walk you through the benefits of solar panels below to show you why you should take advantage of the solar services available to you. Take a look at them now.
Saves You Money
Going solar is going to cost you some money. You'll need to pay for solar panel installation, which can cost a pretty penny depending on how many solar panels your home will need.
But from the moment you start using solar panels to generate solar energy for your home, they're going to pay for themselves. They'll bring down your home's electric costs every single month and allow you to keep more money in your pockets.
You should also be able to get a great deal on solar panels when going solar as long as you're willing to work for it. You can track down a solar panel installation company that will set you up with solar services without breaking the bank.
Increases Your Home's Value
Installing solar panels on your home's roof is going to do more than just save you money on your energy bills each month. It's also going to make your house as a whole more valuable than it would be otherwise. It's another way in which installing solar panels will benefit you in a financial sense.
You won't have to be as concerned with the price of solar panel installation after seeing how solar panels can benefit your bottom line. You'll be happy to hear that they'll provide you with an excellent return on investment over time.
Reduces Your Home's Carbon Footprint
Your home has a carbon footprint that is taking a toll on the environment every single year. A carbon footprint is a number that shows how much carbon dioxide a home emits on an annual basis.
If you care about the planet and want to do what's best for it, you should make it your mission to reduce your home's carbon footprint as much as you can. Installing solar panels is one of the very best ways to do it.
Since your home will rely on solar energy when you have solar panels, it isn't going to be producing as much carbon dioxide as it would normally. You'll sleep a lot better at night knowing you're doing what you can to help the environment.
Motivates You to Make Other Changes
Taking on a solar panel installation project is just one of the many ways in which you can reduce your home's carbon footprint. So once you take on this challenge, it might only be a matter of time before you're striving to make other changes around the house to make your home's carbon footprint smaller.
For example, installing solar panels on your home's roof might motivate you to switch to LED lighting throughout your house. It might also motivate you to buy more energy-efficient appliances.
You might be surprised to see how much more eco-friendly you'll be after you're finished installing solar panels. It might make you wish you'd decided to put them into place so much sooner.
Encourages Others to Follow Your Lead
Once you install solar panels on your home's roof, there is a pretty good chance that at least some of your neighbours will follow your lead. They'll see you enjoying the benefits of solar panels and want to get in on the action, too.
This is going to make you feel great about the positive example that you're setting for others. You'll appreciate the fact that your solar panel installation project will be having a positive impact on your community. It won't be long before you're seeing solar panels pop up all over the place.
Requires Very Little Effort on Your Part
You might be under the impression that going solar is going to require a lot of work on your part. But this couldn't be further from the truth.
The only thing you'll need to do when you're ready to embrace the benefits of solar panels is pick up the phone and call on a company like Amptech Electrical Services and Solar Installers to help you. We'll work with you as you set out to:
Choose the right type of solar panels for your home
Decide how many solar panels you would like to install on your roof
Pick out the proper locations for solar panels on your roof
Secure solar panels to your roof
We'll also speak with you about what you'll need to do moving forward to maintain your new solar panels and keep them in excellent shape.
Take Advantage of the Benefits of Solar Panels
Have you been kicking around the idea of installing solar panels for a few years? Amptech Electrical Services and Solar Installers is the company you can count on for all your solar energy needs.
We can discuss the benefits of solar panels with you more. We can also take care of your solar panel installation if you decide that you would like to go through with it.
Contact us today to hear about the services we specialise in providing to those in Ashford and the surrounding areas all over Kent.
A great all round experience
Rob & Melanie were excellent from start to finish. Very professional and friendly, and easy to communicate with. The work itself was tidy, efficient and well done. Would happily recommend and use again!
Excellent communication and service
Excellent communication and service. Very good work. Will use this company again.
Five Star Experience
I would have no hesitation in recommending James, he did various jobs for us including replacing our fuse board and was always very efficient with excellent timekeeping.
The best electricians I have ever used
The best electricians I have ever used. Very professional, knowledgeable and helpful. I would definitely only use Amptech from now on.
Amazing service
Amazing service. Went above and beyond to be helpful and to make life easy. A rare find these days. Would highly recommend.
Our first call. Highly recommended.
Since moving to the area 18 months ago we have had ongoing projects in our house, both inside and out. Amptech has been with us throughout giving advice and carrying out the work. James and his team absolutely have a 'can do' attitude. They turn up when they say they will – particularly important when coordinating with the other trades. If they are delayed we get a phone-call. The job is costed up beforehand and their prices are fair. Inevitably there is the occasional change to plans or design at the last minute which is always accommodated with good grace. Their work is to a consistently high standard with the relevant certificates provided afterwards. They are pleasant guys to have around the house and always tidy up at the end of the day We will continue to use them and are very happy to recommend them for your electrical needs.