Electrical Services in Ashford, Kent


Here at Amptech Electrical Services, we always work hard to go the extra mile for our valued clients. Each of our projects is handled with care and attention, and our team of electrical experts is able to handle just about any job with expertise and confidence. We offer a host of different services alongside our NICEIC certification.
About Amptech Electrical Services in Kent
Boasting a highly decorated team with decades of combined experience, Amptech Electrical Services in Kent has long provided peerless electrical services across Ashford and beyond. Alongside our experience and dedicated team, we have an NICEIC license that enables us to perform electrical tests and diagnose almost any issue with your electrical system and wiring. We're so sure you'll be pleased with our services that we back each one with the 6 Year NICEIC Platinum Promise and a 1 Year material and parts warranty. What do you have to lose?
Our Electrical Services in Kent
Thanks to our team of electrical experts, we are able to offer a variety of services that help our clients to manage their electrical requirements with ease. Each of our services has been carefully chosen to provide maximum value and minimum cost to our clients. That being said, we can also be flexible with any service; it is worth getting in contact if you would like to discuss different electrician services.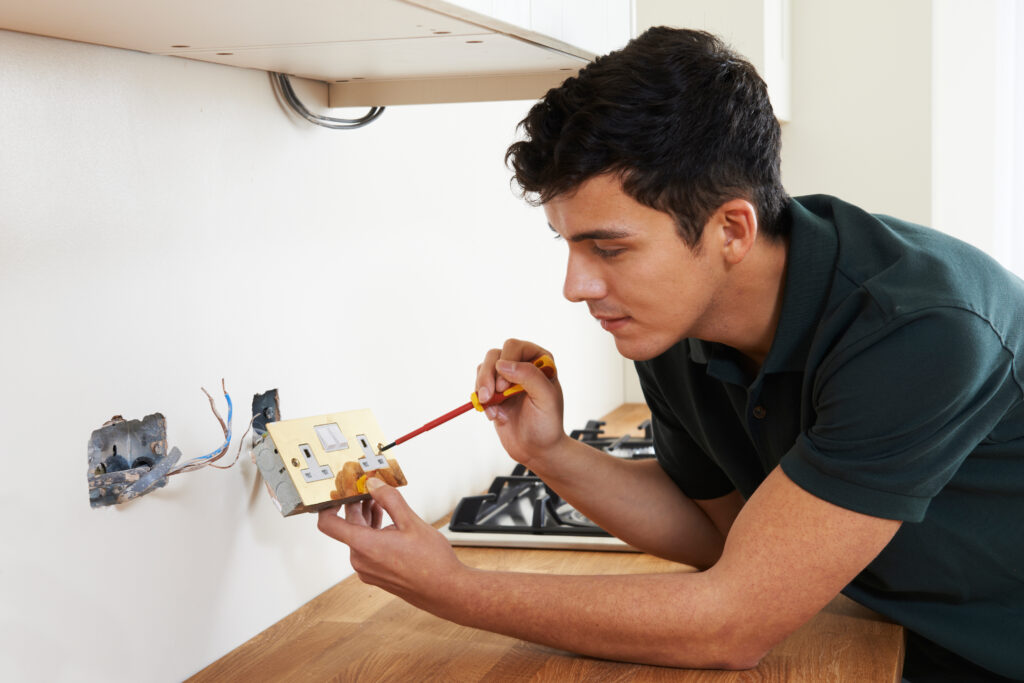 Electrical Contractors
Our electrical contractor service enables both businesses and individuals to handle all of their electrical jobs on projects of any size. We can work directly with your construction team, providing our expertise to enable you to create a robust and long-lasting electrical network throughout your property.
Our electrical contractors in Kent have had the opportunity to work on a wide variety of projects. Not only does this mean that nothing you throw at them will be a surprise, but it also means that their expertise in all things electrical and their team skills have also been well-tested.
Electrical Certificates 
Testing is incredibly important when it comes to finishing an electrical project. We aim to make this process as easy, smooth, and affordable as possible for our clients. We believe in being transparent and up front in everything we do. To that end, you can see the prices we charge for many of our tests and inspections on our dedicated electrical services and pricing page. Our available tests include, but are not limited to, the options you can see below.
EICR & Periodic Inspections
Property purchase surveys/homebuyers reports
Emergency Light Testing
Landlords reports and certification to comply with new Government Regulations April 2021
Fire Detection systems
Emergency Electrician
Few things are worse than finding your home or business without electricity. Here at Amptech Electrical Services of Kent, we offer emergency electrician services to ensure that you are always able to access this vital resource. You can call us at 01233 621509 during our business hours to get help and support with your electrical issues.
We work extremely hard to make sure that our work lasts, and this is why we provide a 6-year NICEIC Platinum Promise with every project. We use high-quality parts and expert craftsmanship to provide electrical services that will never leave you in the dark.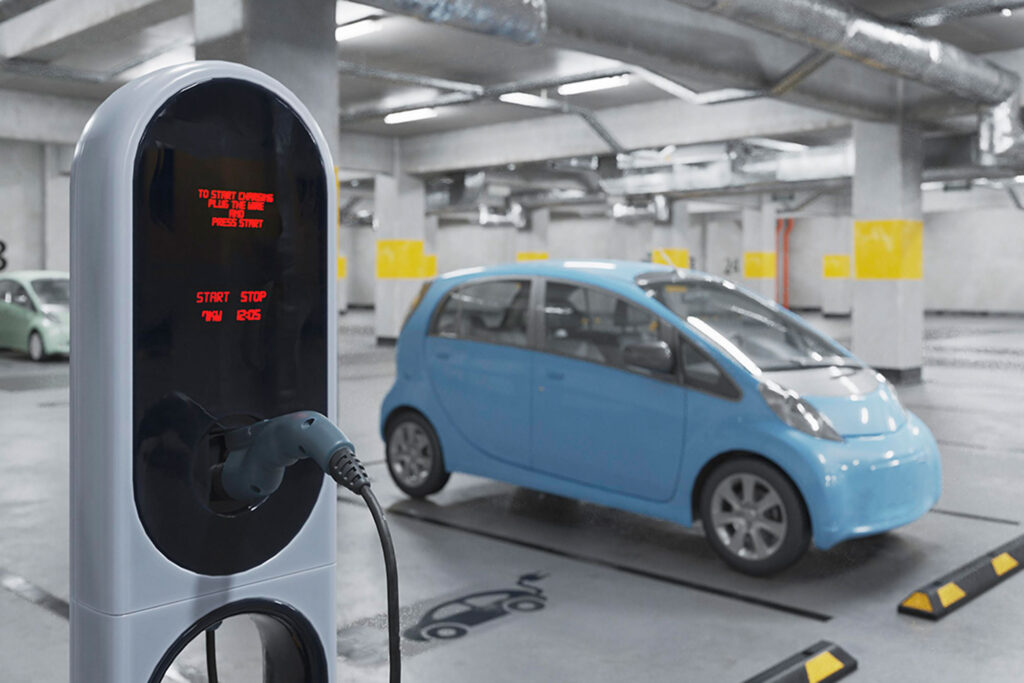 EV Electric Vehicle Charging
Electric vehicles have never been more popular, with people around the world using vehicles that run on electricity rather than fossil fuels. Of course, though, these types of vehicles can come with some challenges for homeowners. Charging your vehicle is the biggest of these, but we can solve this problem entirely.
Not only can we fit and install an electric vehicle charger in your home, but we can also help you to choose the best charger for your car. This is ideal for those who want to avoid relying on public charging points for their vehicles.
Alongside providing electric vehicle charging solutions to private individuals, we also offer this service to businesses and other commercial bodies. Whether you're looking for a way to charge your fleet or want to offer car charging to your customers, we can provide you with everything you need to get started.
All of our smart chargers have been approved by the Office for Zero-Emission Vehicles (OZEV). This means that they are eligible for the Home Charge Grant or the Workplace Charging Grant, giving you the chance to save a huge amount of money on your EV charging solution.
Lutron
Smart home technology has been surging in popularity in recent years, offering normal people the tools to make their home feel like it belongs in the future. Lutron is an industry-leading smart lighting company, offering a host of products that can give you control over the feel of your home's lighting.
Here at Amptech Electrical Services, we work closely with Lutron to provide expert installation services to our clients. Alongside lighting, we can also provide audiovisual and home cinema services. Each of the projects that we work on like this is bespoke, with our team working hard to meet the requirements of our clients and provide the best possible solutions for your home or offices.
Electrical Services in Ashford, Kent
Amptech Electrical Services is based in Ashford, Kent. We are able to serve clients across the Kent area, providing our expert electricians for projects both large and small. This enables us to work with businesses and individuals alike, and we have had the opportunity to work on some of the most recognisable buildings and projects in this area.
Why Choose Amptech Electrical Services? 
It would be easy to say that we are the best electricians available in Kent, but we prefer to let our clients and customers speak for us. We have a range of 5-Star reviews across services like Google and Yelp. This is thanks to the hard work, dedication, and attention to detail that we put into all of our projects.
Alongside excellent reviews, we also provide a 6 Year NICEIC Platinum Promise and a 1 Year material and parts warranty with all of our projects. This ensures that you can always feel confident that our services are going to last into the future.